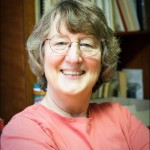 A tribute from a former student and also "piano mom":
"Bobbie is an excellent choice as a piano instructor, whether a student is looking for first-time piano lessons, advanced studies, or anything in between. I am particularly impressed with her respectful, student-directed approach; she places the responsibility of pursuing music directly on the students' shoulders, which has a wonderful effect; students then treat their own music education as an exciting adventure worth pursuing, rather than as a chore. Bobbie also incorporates occasional group lessons to complement independent study. This is a nice touch, especially for younger children who may feel encouraged or inspired to see other students studying the similar pieces or learning similar things about music."  (Cindy Yount, Frederick, MD 2013) 
Bobbie Rastall is nationally certified by the Music Teachers National Association as a professional music teacher. She has been teaching piano for 38 years, both privately and on the college level. She holds advanced degrees in music education and piano pedagogy.  She is also a member of the Frederick County Music Teachers Association.
Her students, both children and adults, have progressed to high levels of competency. Her goal for her students is that they understand as much as possible about music and how it works, enabling enjoyment to go hand-in-hand with skill.
In the piano studio, Bobbie constantly checks and double-checks the students' understanding, growth of technical skills, and general maturation of musical knowledge. She also encourages and coaches the parents in how best to help their children in daily practice…something she feels is of paramount importance.